0402 394 191
Feature Project
Lorem ipsum dolor sit amet, consectetur adipiscing elit, sed do eiusmod tempor incididunt ut labore et dolore magna aliqua. Ut enim ad minim veniam, quis nostrud exercitation ullamco laboris nisi ut aliquip ex ea commodo consequat. Duis aute irure dolor in reprehenderit in voluptate velit esse cillum dolore eu fugiat nulla pariatur. Excepteur sint occaecat cupidatat non proident, sunt in culpa qui officia deserunt mollit anim id est laborum
Feature Project
This Broadbeach Waters new home featured 4 bathrooms. All tiles using polished porcelain tiles. Wall tiles laid to the ceiling, the main bathroom with a niche above the bath to store shampoo etc. The result was stunning!
STRAIGHT EDGE TILING – GOLD COAST BATHROOM TILING
Your bathroom is one of the features of your home. You spend a lot of time there! The tiling aspect is very important because it is the first thing you notice when you walk into a bathroom, especially now days when the majority of bathrooms are tiled floor to ceiling. A bad tiling job can ruin the whole bathroom. If it is a new home, you want to design it so it is perfect. When renovating, it is the most common room to give a makeover. We have a wealth of experience in Gold Coast Bathroom Tiling.
SERVICES WE CAN OFFER INCLUDE:
Modern, innovative ideas on tile choices and set outs
Options for moving toilets, vanities, showers to other parts of the room
Waterproofing
Feature walls
Carpenters & plumbers for required tasks
Larger tiles such as 600mm x 600mm in showers
Installation of strip grates and tile insert floor wastes
"My name is Gordon Moy, my Wife and I have owned and operated Surf Parade Realty here at the Gold Coast for the last 26 Years. We use Straight Edge Tiling exclusively both in our rental business and personally. Daiman is a perfectionist and takes great pride in his work. We simply nominate the tile colour, give him a key to the premises and the job is done, no fuss no bother, including any waterproofing that is required. From bathrooms to kitchens to glass porcelain floor and wall tiles, Straight Edge Tiling Services does it all…perfectly!"
Gordon Moy, EX Builder No. 4162, Principal Surf Parade Realty, Commissioner for Declarations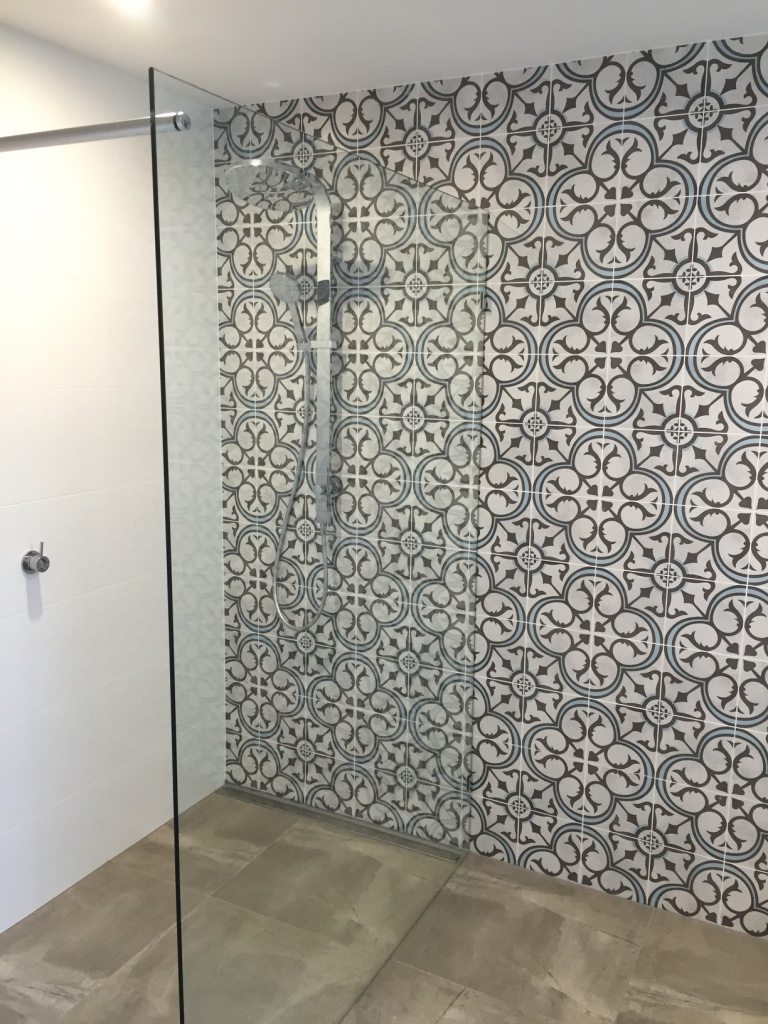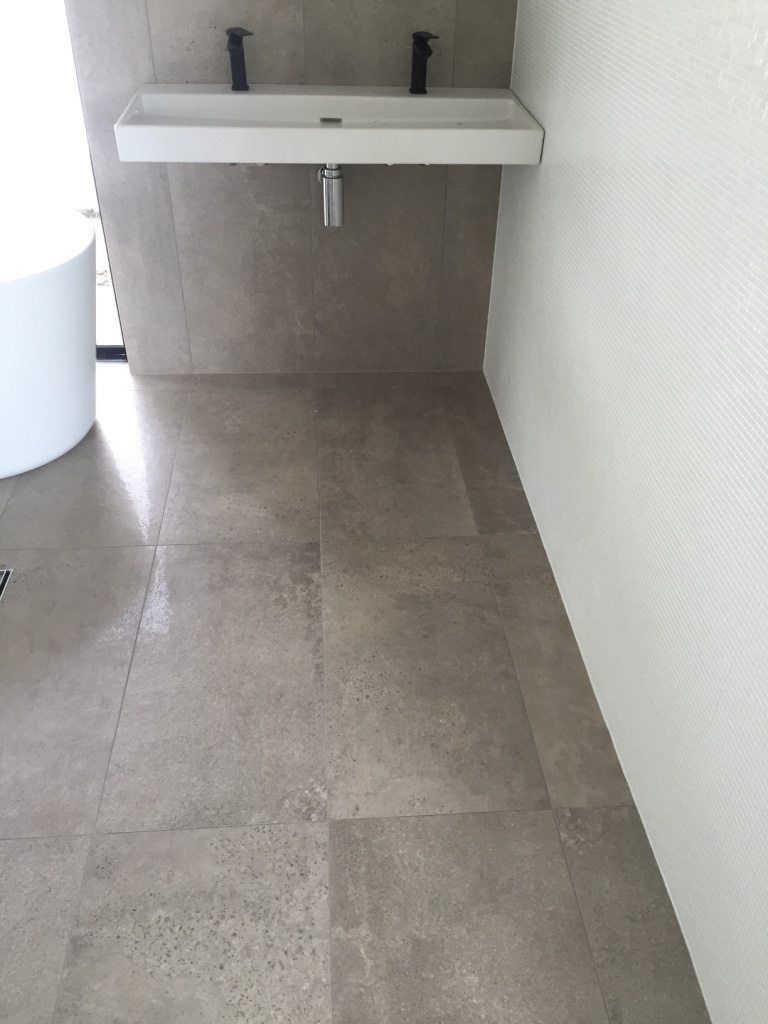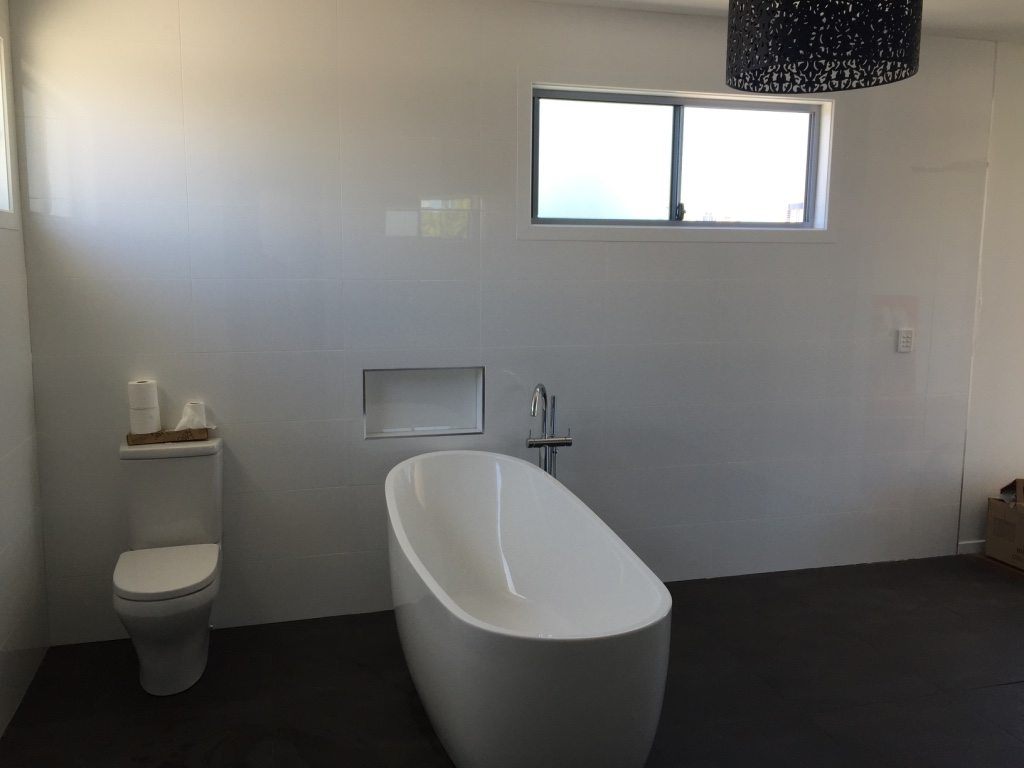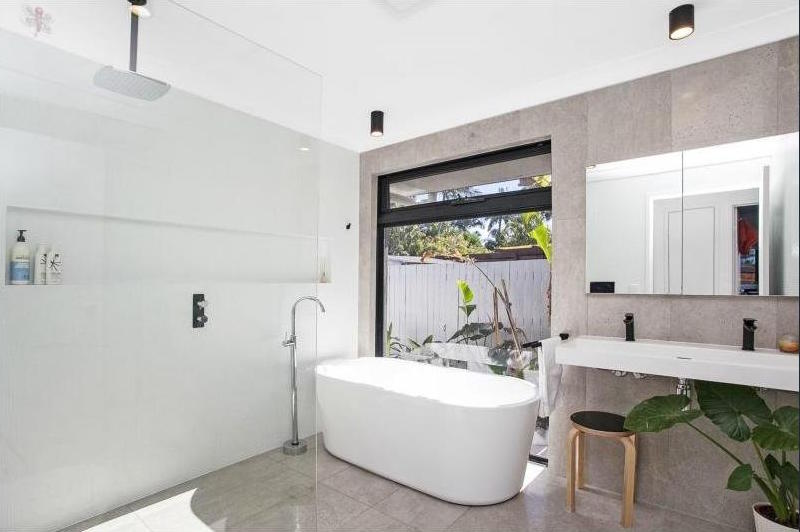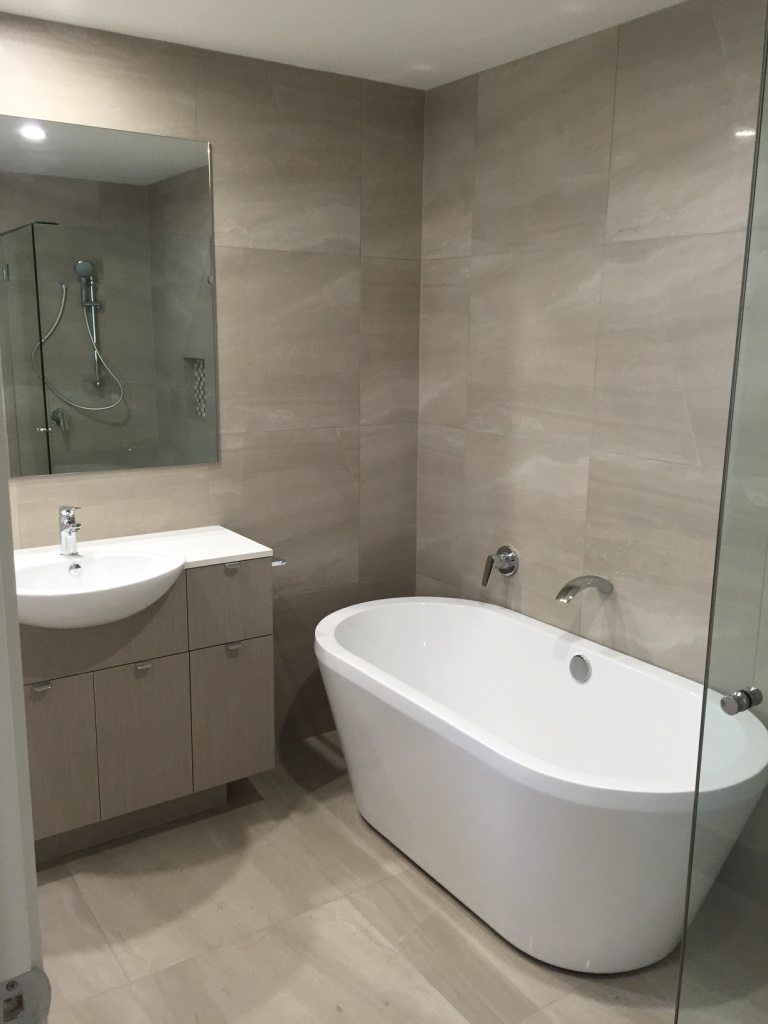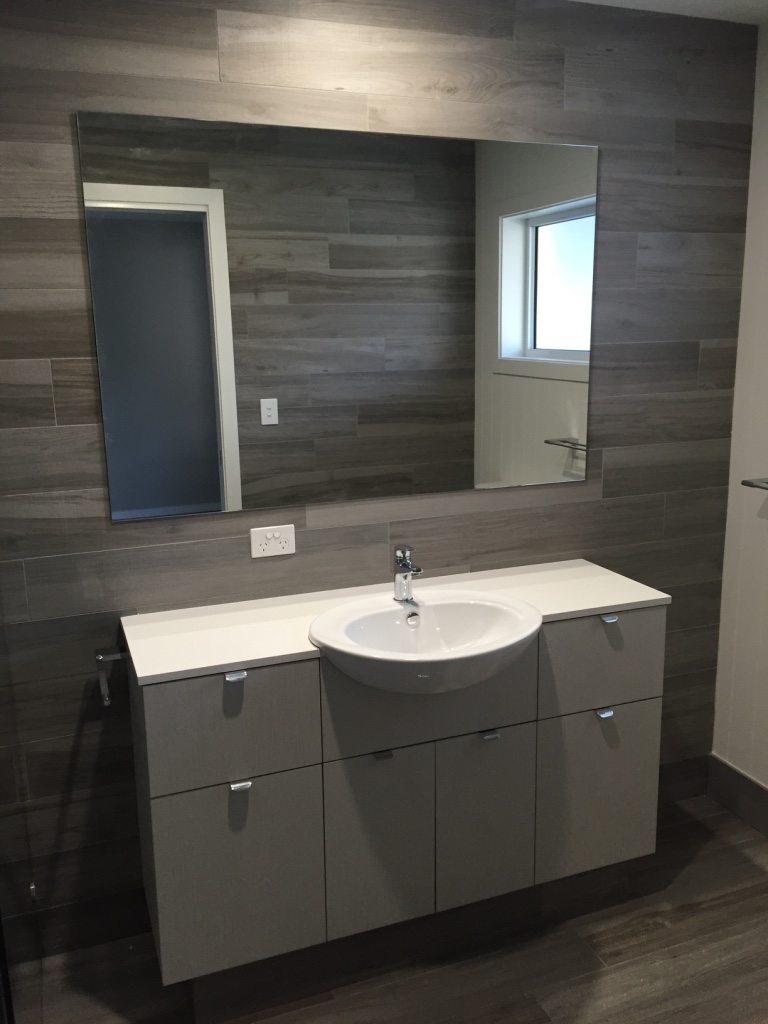 Whether it be your bathroom, ensuite or laundry, we can create an environment you will be proud of. For more information or an obligation free quote, Contact Straight Edge Tiling. Our team of Gold Coast Bathroom Tilers are ready to help.